After months of wraslin with it, we have finally made some decisions about the future of Basketball Classics that you may find interesting.
I. Developed by Namo Gamo / Published by Namo Gamo
Long story short: we actively searched out indie game publishers, spoke with several, but ultimately we decided to go it alone.
Long story long: First, we spent so much time researching publishers with their metacritic scores and whatnot. Then, I swear we read every word written on the internet about advice for indie game developers looking to get published (like this enema of a video, devoid of all fun). We then came up with snappy pitches and easily-digested snippets of our game. We presented trailers and gifs and bullet points, along with a game build that was stable, however unfinished. Then after hundreds of emails, we were watching our inbox and bit.ly's like Dicken's Oliver Twist (please sir… won't you like my game?). I honestly hated being in that position. I'm an American thank you, and I prefer to feel in charge of my own destiny.
I can't say it was entirely unsuccessful though. We definitely drummed up some interest and spent some quality time with helpful people in the industry. In the end, it was nothing more than a great learning experience. The biggest lesson being that publishers take their own risks by signing on a game. Think about how many examples we have of crap games getting published because they were based on proven properties or developers.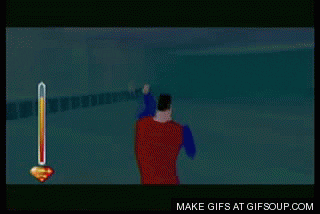 Then on the flip side of that, earth shattering titles like Nidhogg, Super Meat Boy, and even Minecraft were all self-published. I do recognize that Publishers play a vital role to get your game in front of the right people, but does their value warrant a big revenue split?
To quote Kevin Garnett "Timing is everything. Chemistry is something that you don't just throw in the frying pan and mix it up with another something, then throw it on top of something, then fry it up and put it in a tortilla and put in a microwave, heat it up and give it to you and expect it to taste good. You know? For those of you who can cook, y'all know what I'm talking about. If y'all can't cook, this doesn't concern you.
II. First Stop, Early Access
It must have been around the time that we said "blocking needs to be harder" or when we said "blocking needs to be easier" or was it "we need to make these faster" or maybe "we need to make these slower", but at some point we recognized we needed help. We need to hear how this game is received by a larger audience in order to find a true balance.
Early Access on Steam seemed like a great spot for us to release the game at this point, with the understanding that critical features are still in the works. Online multiplayer, 2018 roster, more arenas and a season mode will be done in the coming months. However, the game has a complete story mode and complete system for gameplay as is, so why wait?
Our hope is that Early Access will give our audience a chance to take part in the exciting development process, and allow everyone to adopt the game at a discounted rate.